In the first and second part of this series we enumerated already several systems that we need to have in place to actually drive our digital shop of toys:
E-commerce (this alone it is a universe of components like payment gateways, web log analytics, social integrations, rating & reviews , coupons/promotions etc …) , supply chain, crm , marketing platform and last but not least the DMP with all the pieces and integrations .
How to manage all those platforms and how to integrate them?
How to perform something "simple" like define a campaign with promotion and special look & feel and have this promotion displayed only to the special customers irrespective if they browse the e-commerce site or they are on the Facebook page or they use the iPhone/Android app? And what if we want this to happen only x times to each specific customer and after that do not appear any more?
What if we want to do this for N (let's say N=30 or 300) customer groups?
If we have 4-5 or more front ends (e-commerce, app Iphone, app Android, social pages, marketing emails, etc…) do we have to perform 5×300=1500 ui changes (1 for each combination of ui and customer group) ?
How do we recognize the same customer across different front ends in order to offer him the right promotions (multi channel)?
And if we add also retail stores (our own retail stores) into the mix (omni-channel) ?
What is the cost if we do this in the wrong way?
Finally one of the most desired features: Can we have a customer group journey builder and on each step of the journey decide what will happen on all the touch points (front ends) for those customers?

Those questions are usually the bread and butter of all the digital marketing and sales departments trying to serve their clients with the best of breed available technologies but at a reasonable cost , not only in terms of licensing and customization but mainly in terms of maintenance and integration costs.
In fact a "build" approach for those scenarios is simply impossible not only from a budget perspective but principally from a time to market perspective.
In order to proceed and propose some feasible approaches we need first try to figure out what are our key enablers that can help to simplify our landscape .
A first consideration is the following:
If we want to provide the same "service" to our customers on different touch points, we need to recognize customers in those front ends in the very same way.
One way to achieve this is to assign and reuse for each customer a unique identity that can identify him across all channels.
Ideally we need an identity solution, with hashing, encryption, cyber threat detection, multi factor authentication, social logins, etc…
More importantly we need an identity provider that is "plug-gable" in our e-commerce, apps and other touch points.
Assuming that our identity provider is in place (here a list of possible vendors) we can already offer very nice features and obtain very important benefits:
1. We do not manage passwords, we offload almost completely the identity security and compliance to our identity provider
2. We can offer social or sms login so people do not have to remember new passwords but they can re-use identities that they already have.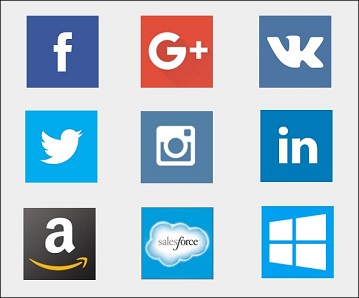 3. We can leverage identity provider advanced features like: progressive profiling (ask info to our customers at the right time and not all in once at registration time), identity sso across multiple touch points (if you are already logged in website A you are also automatically logged in website B) , conditional multi factor authentication (mfa), mobile app with qr code scan for mfa instead of sms, etc…
4. Identity forms (registration, password reset, login/multi factor login, etc) managed centrally once for all in the identity provider. Defined once, used in all the touch points.
5. Custom schema: in addition to the usual username/userid etc… modern identity providers give you also a flexible schema for customer identity data that you can leverage for multiple purposes. We will see the value of this soon..
In the next part we will look in the architectural benefits that this choice can bring and how we can leverage this to deliver the previously discussed features.